We had a great Pancake Breakfast in Nevadaville on Sunday, July 10th!
This is an annual event that supports the restoration and preservation of the historic Nevada #4 Masonic Lodge - the only Lodge in the state that meets in a ghost town.
The Central City Wild Bunch were there to entertain the guests and the US Calvary was there to keep the peace. Nearly 500 souls made their way up the mountain for a wonderful day.
There are no strangers in the mountains - only good friends that we haven't met yet!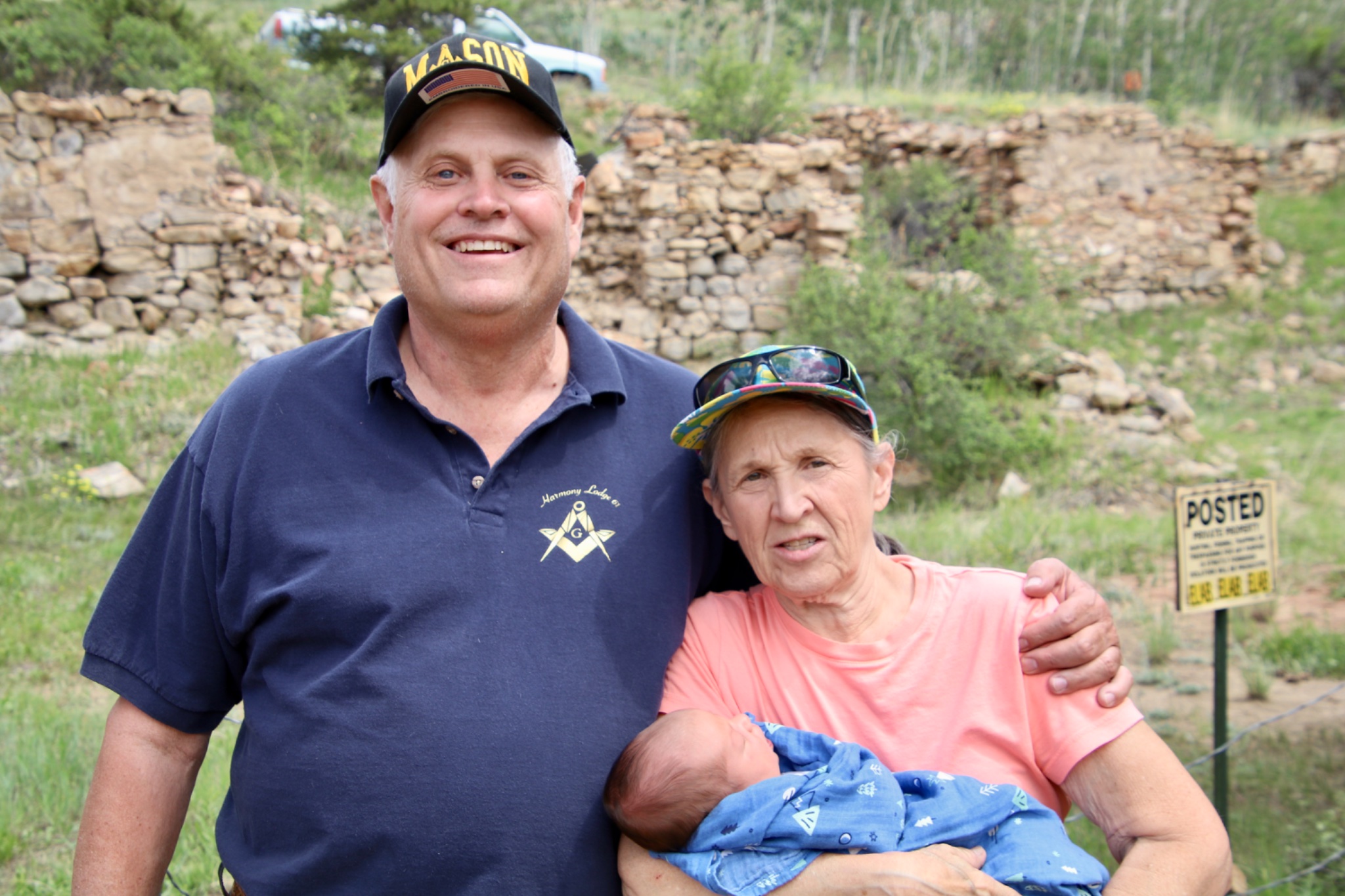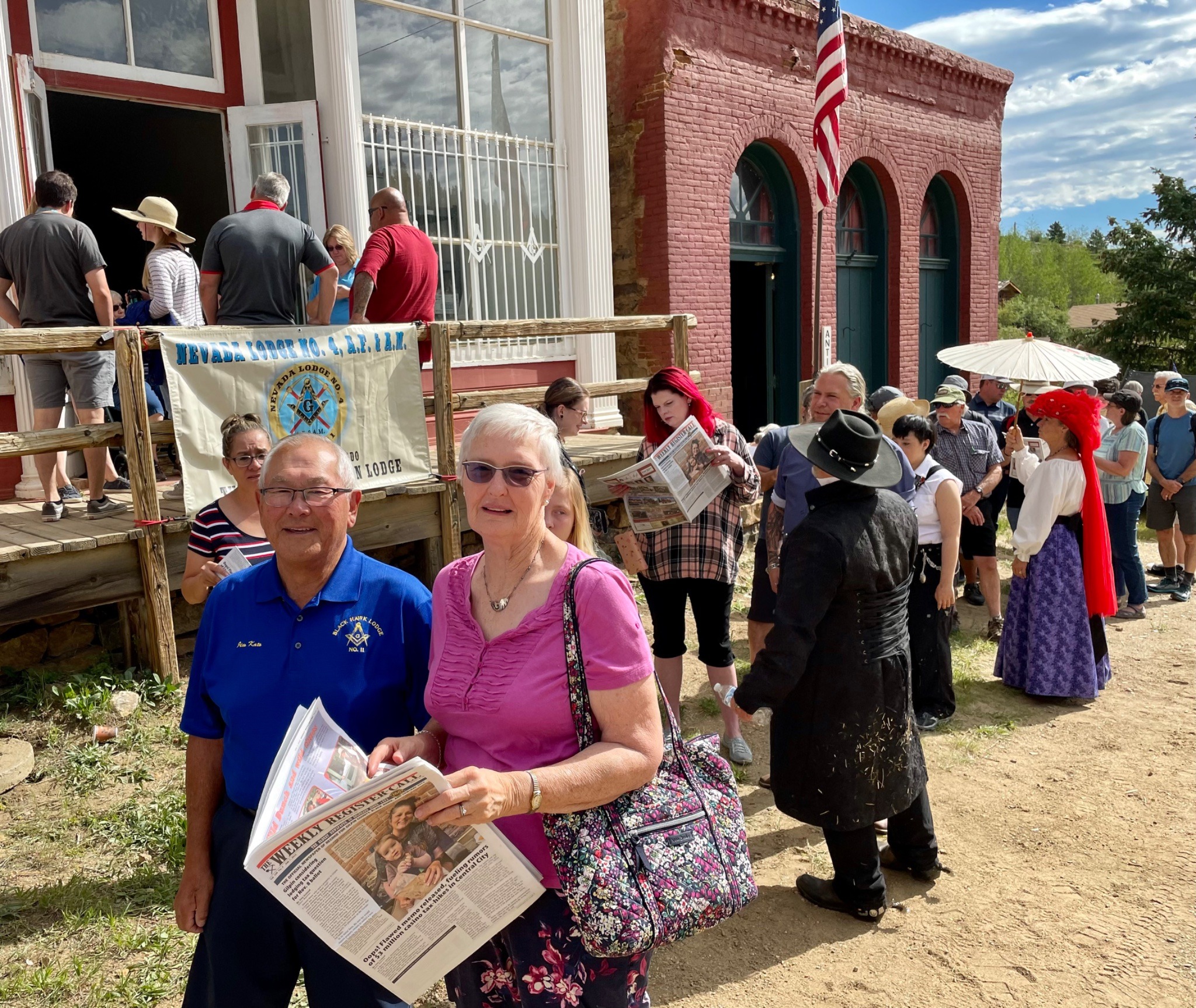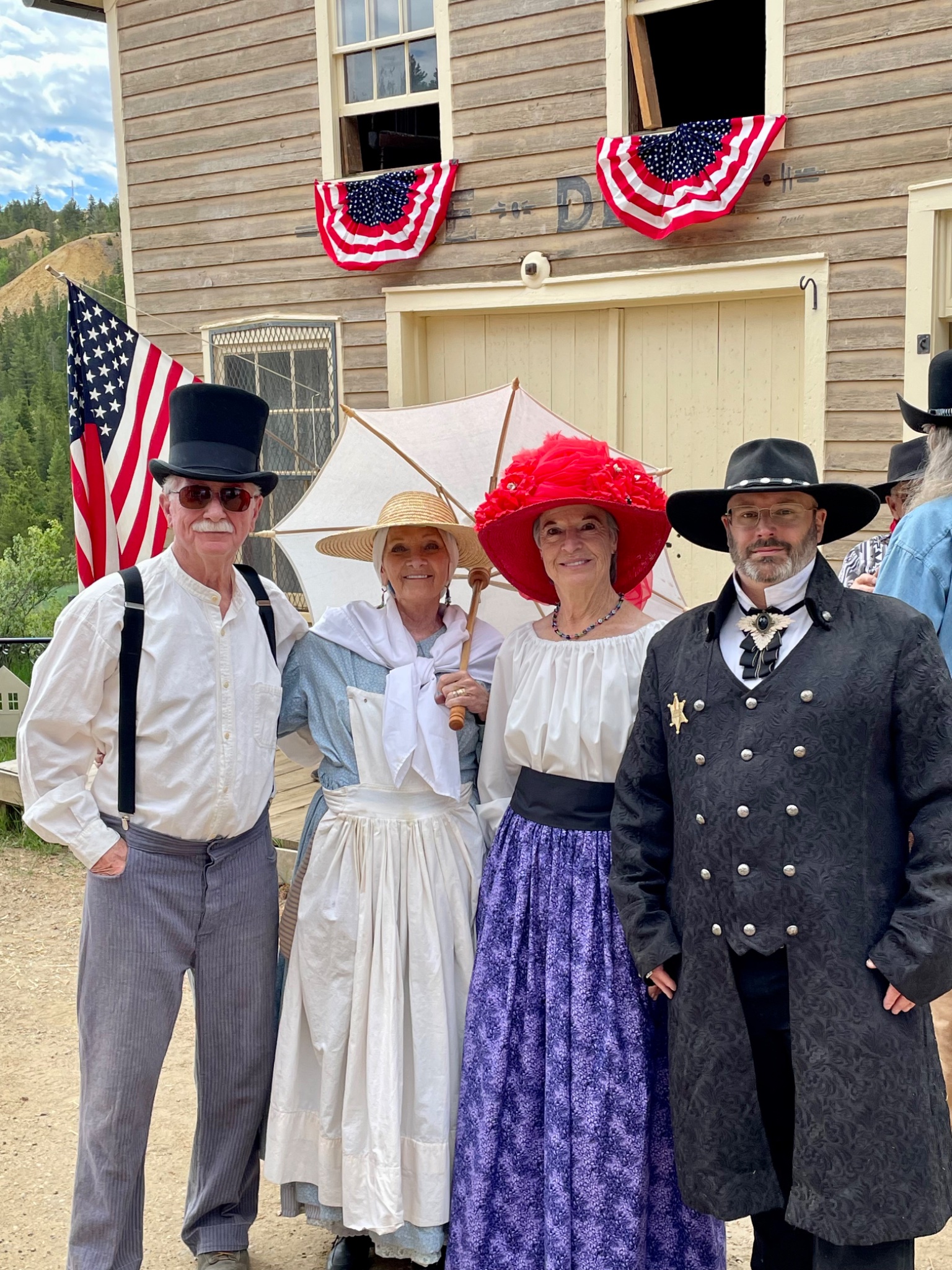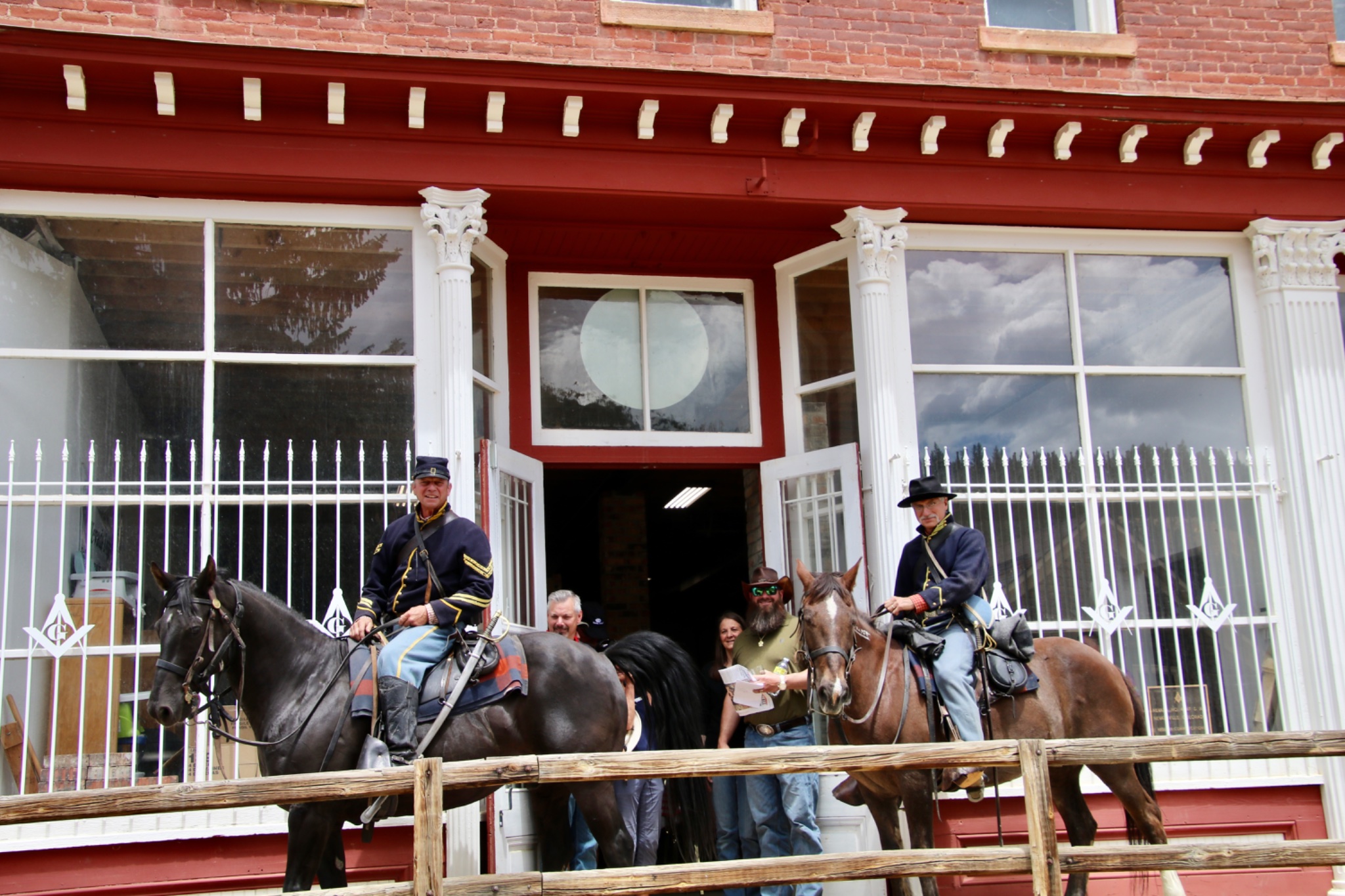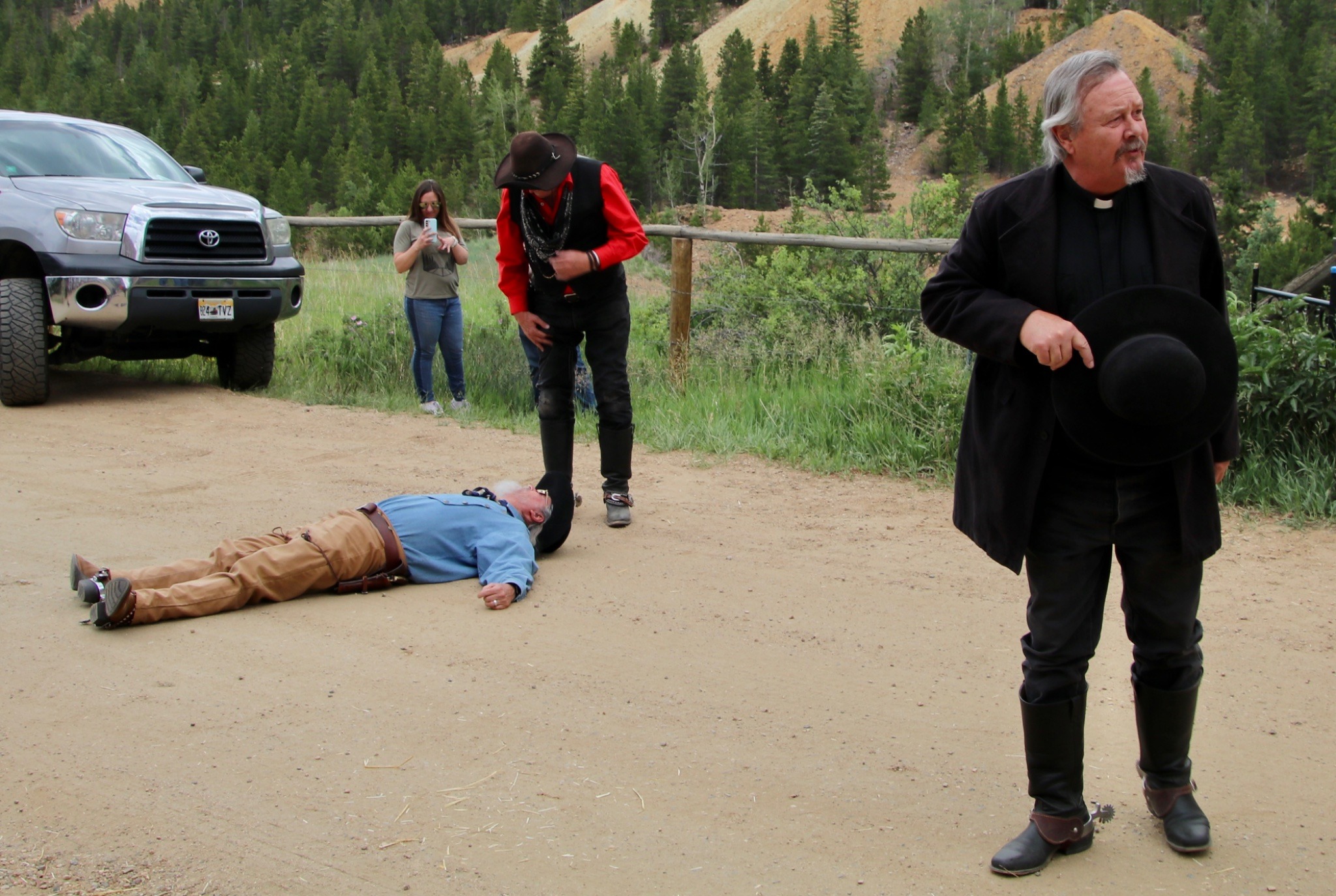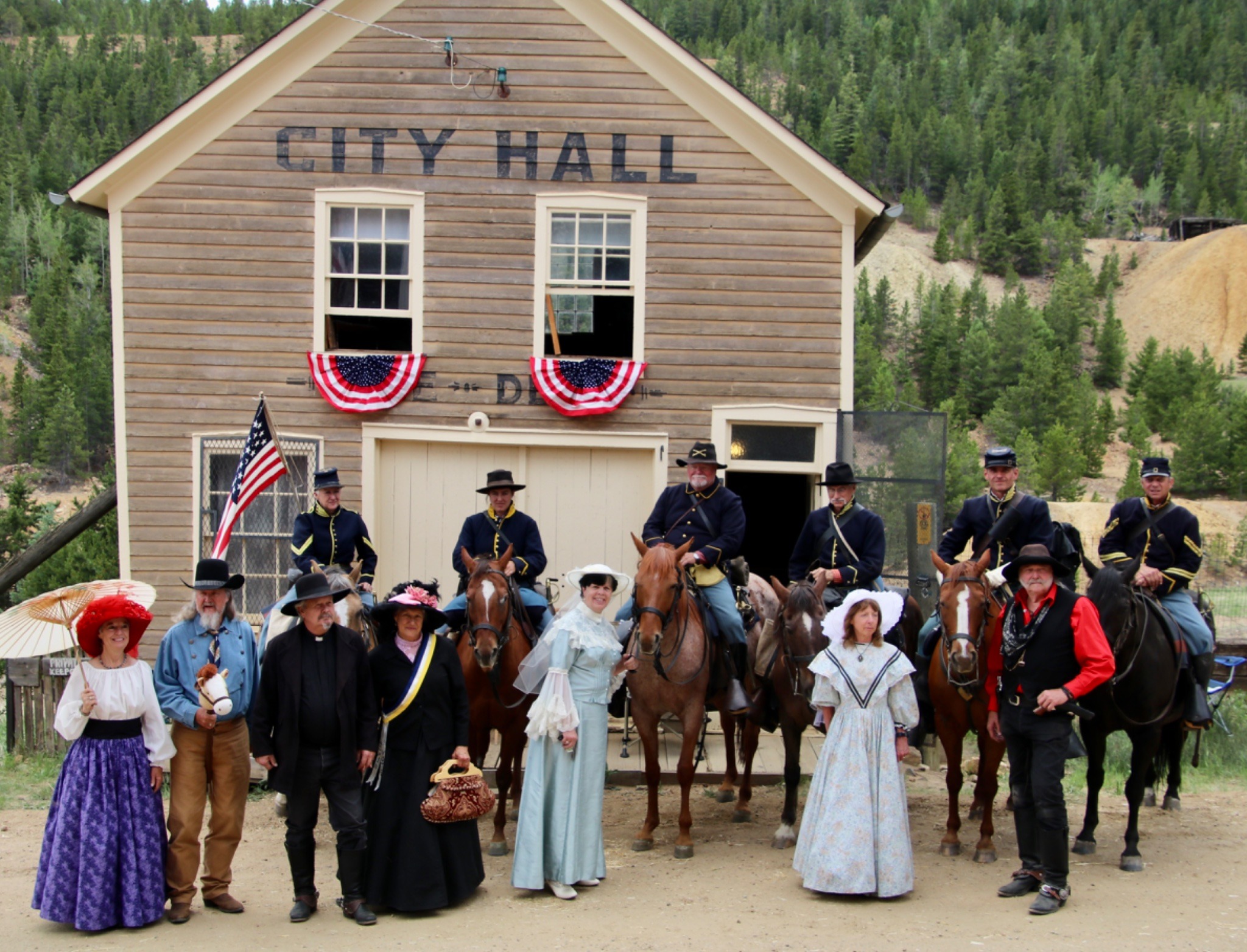 293458070_10158826654475418_3160059591954727177_n
292915450_10158826653700418_4597287649727575253_n
293405228_10158826653250418_3125818100846139199_n
293404688_10158826653625418_6468155676211810922_n
293333910_10158826654660418_3807108722782434243_n
293366671_10158826656650418_8319095366562188294_n
293329648_10158826653545418_8599922226531386224_n
293290144_10158826654685418_3641597563621038370_n
293296689_10158826655820418_985373929458046873_n
293298664_10158826655920418_8319020864039440256_n
293305767_10158826655875418_4453871361589465258_n
293310656_10158826653885418_913917141274812209_n
293318786_10158826654105418_6054487394331896034_n
293287831_10158826655305418_178220251581816813_n
293260755_10158826656585418_7851214049799145455_n
293287172_10158826654870418_1538502048617519181_n
293255205_10158826656625418_38112555306034319_n
293252667_10158826653325418_4228383594708045897_n
293282576_10158826654630418_7148927931099887016_n
293280985_10158826655505418_5920557296091000972_n
293280548_10158826655655418_2685183910737793189_n
293247437_10158826656030418_8847245085866839253_n
293251081_10158826654025418_2808825785739119193_n
293247437_10158826655730418_8116835144787206622_n
293272103_10158826654835418_9066455604193903149_n
293219138_10158826655210418_4911786414794692694_n
293220273_10158826655070418_4292343821496586289_n
293224140_10158826653815418_6807644298090176435_n
293234931_10158826655445418_3580812845215523167_n
293241940_10158826655985418_8411384846566828625_n
293242508_10158826656715418_3916466644300921598_n
293217940_10158826654540418_8307003381298519882_n
293205526_10158826653940418_5777180957632396576_n
293204761_10158826656105418_3518610748180747189_n
293195959_10158826653765418_6720377814453507247_n
293191896_10158826656305418_5831341536804663525_n
293189371_10158826656210418_297759454874215656_n
293094904_10158826655575418_4938679805968340479_n
293128751_10158826653955418_91509957184359144_n
293132234_10158826655365418_8422392737546887295_n
293171829_10158826656415418_8405271582873595871_n
293171829_10158826656505418_8076544691109775599_n
293185564_10158826655255418_4865627962086815162_n
293073178_10158826655165418_2077038603275630931_n
293066076_10158826653470418_8974163677550551089_n
293065451_10158826654985418_4520577086913452814_n
293064747_10158826653665418_3252813045939110630_n
293060295_10158826655755418_3298139229528884918_n
293055995_10158826656160418_7241179945448218374_n
293017851_10158826654060418_3241601122449797743_n
293030194_10158826654920418_3102132329561032653_n
293033360_10158826654230418_2766363850338464833_n
293037931_10158826655540418_4026508228041195734_n
293043160_10158826654480418_7256708447754608786_n
293050825_10158826654160418_8062263018705200702_n
293012526_10158826656240418_8404998705672212063_n
293012497_10158826653275418_6153367210296884028_n
293004320_10158826653465418_5877963859467896564_n
292990212_10158826656400418_7325836132364081091_n
292985696_10158826656055418_176681207008049695_n
292975875_10158826654785418_2676696300802573909_n
292931761_10158826655000418_1797389552476763087_n
292935638_10158826654290418_7847143309488383311_n
292947819_10158826653800418_8831446998489418271_n
292949473_10158826654370418_84085501163768855_n
292957470_10158826654185418_7908400983441640296_n
292958245_10158826654325418_7506974838391897727_n